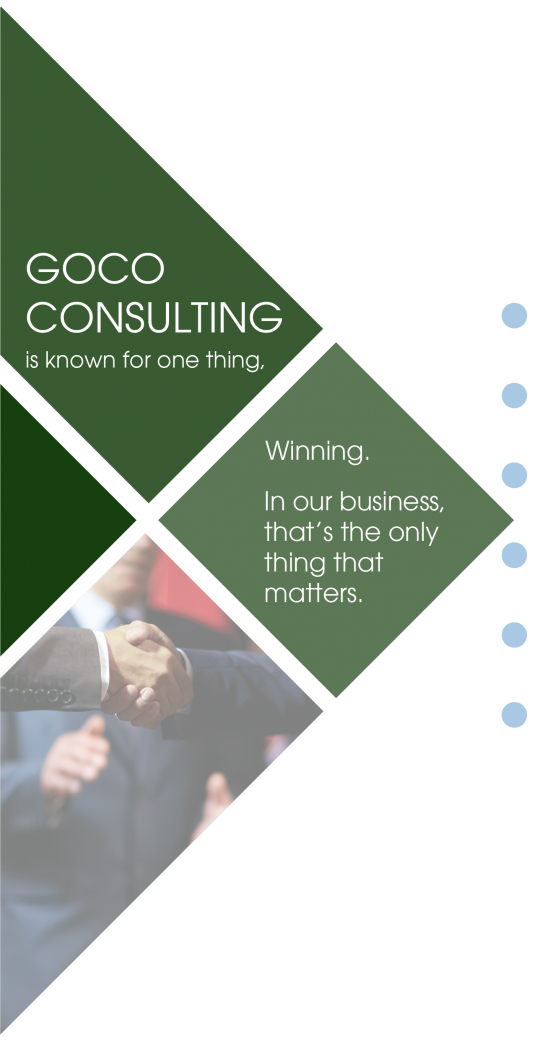 We are a full service political consulting firm specializing in direct voter contact. Identifying voters on issues, persuading voters, and turning out voters is where we excel. Nobody does it better.
Founded in 2011, by partners Julie Griffiths, Paul Olson and Joel Olson, GOCO Consulting has emerged as one of the premier grassroots solutions firms in the nation, and for good reason. We win. Our commitment to excellence and our ability to organize effective ground operations is unrivaled.
Since our inception we have canvassed nearly 10 million households on behalf of local, state, and federal candidates and issue-based campaigns in several states. More importantly, we've driven turnout in special elections to reach presidential-year levels – leading to large victories.
We have been nationally recognized by associations such as the American Association of Political Consultants for our outstanding work, which include major corporations, trade organizations, political parties, and political candidates.